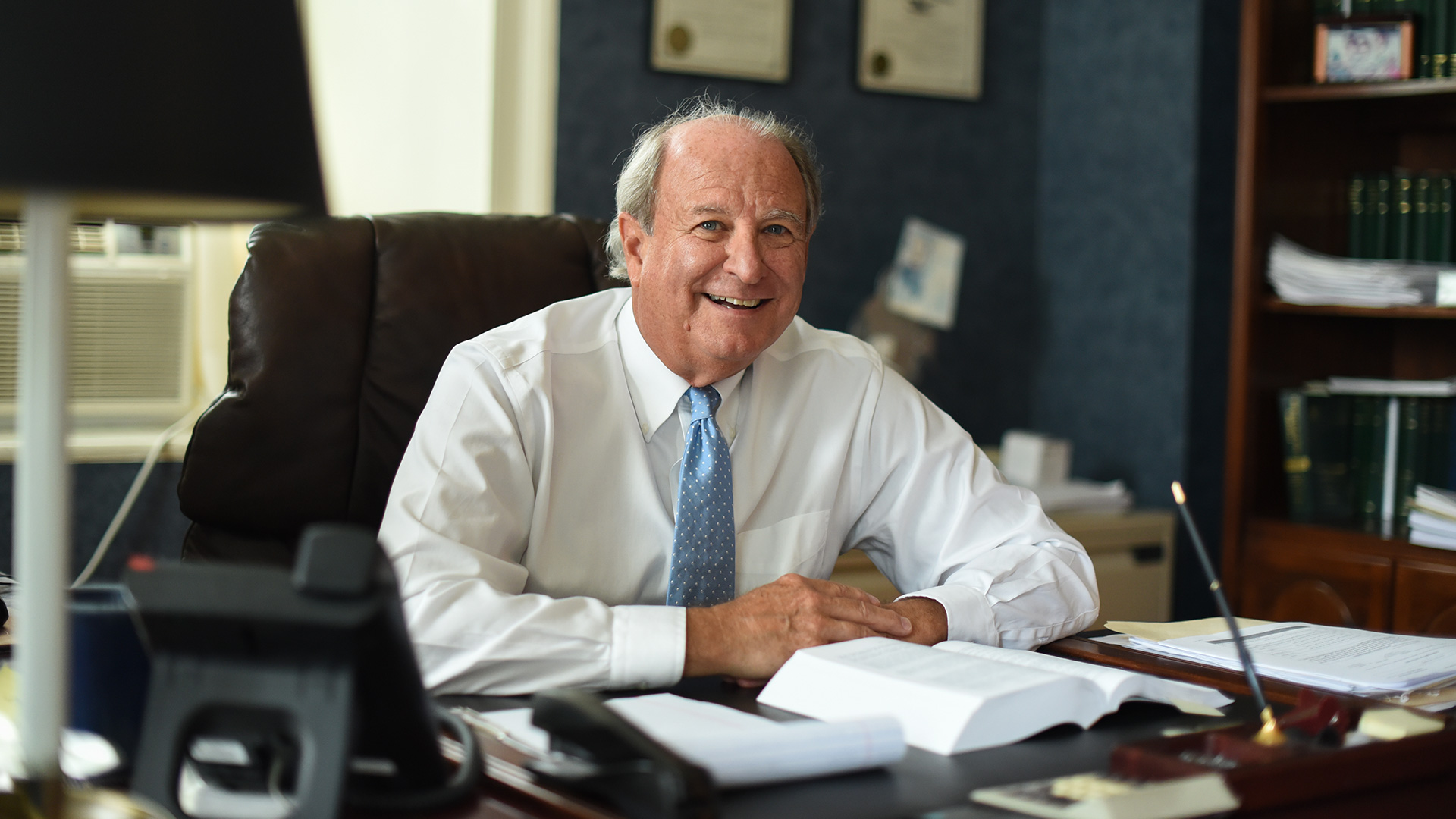 Education & Professional Background
Joe received his undergraduate degree with honors in American Studies from Saint Michael's College in 1974 and his law degree from Franklin Pierce Law Center (now known as the University of New Hampshire School of Law) in 1978.
Joe was admitted to practice law in Vermont in 1979, the United States District Court for the District of Vermont in 1980, the United States Second Circuit Court of Appeals in 1987 and the United States Supreme Court in 1996.
Gamache Law Offices, P.C. was established in 1995 after Joe practiced for 16 years with the State's preeminent plaintiffs personal injury litigation law firm in Burlington, Vermont.
Joe was born and raised in Winooski where he lives with his wife, Petie Shea-Gamache, in a house built by Joe's great-grandfather over 100 years ago. Joe and Petie have three children (Billy, Angie, and Kevin), all of whom are Rice Memorial High School and Saint Michael's College graduates. Billy also graduated from the University of New Hampshire School of Law in 2013.
For years, Joe served on the Winooski Little League Board of Directors, as a Commissioner of the Winooski Housing Authority, the Board of Directors of Vermont Catholic Charities and as a volunteer youth and high school basketball coach.